Description
Total Vision Care is a comprehensive formula that helps prevent conditions such as age-related macular degeneration and cataracts. It is recognized by the Vision Institute of Canada.
Taking preventative action to fight against conditions like age-related macular degeneration and cataracts is something you should start as early as possible. Your eyes require specialized nutrition as they are continually exposed to the damaging environmental effects of sunlight. Supporting overall eye health, Total Vision Care offers a comprehensive formula that protects your eyes from free radical damage while supporting night vision.
Features:
Gluten Free*
Soy Free
Lactose Free
Natural
Peanut Free
* Products are manufactured without gluten but not tested.
Key Ingredients:
Lutein and Zeaxanthin: Total vision care uses therapeutic doses of 20 mg of lutein (11.3 mg free lutein) and 0.6 mg of zeaxanthin.
Grape Seed Extract
Bilberry Fruit
Vitamin A
Mixed Carotene, (not Only Beta Carotene), Vitamin E, Vitamin C
Zinc
Omega-3 DHA (Fish Oil)
Recommended Adult Dosage: Take 1 capsule daily with food.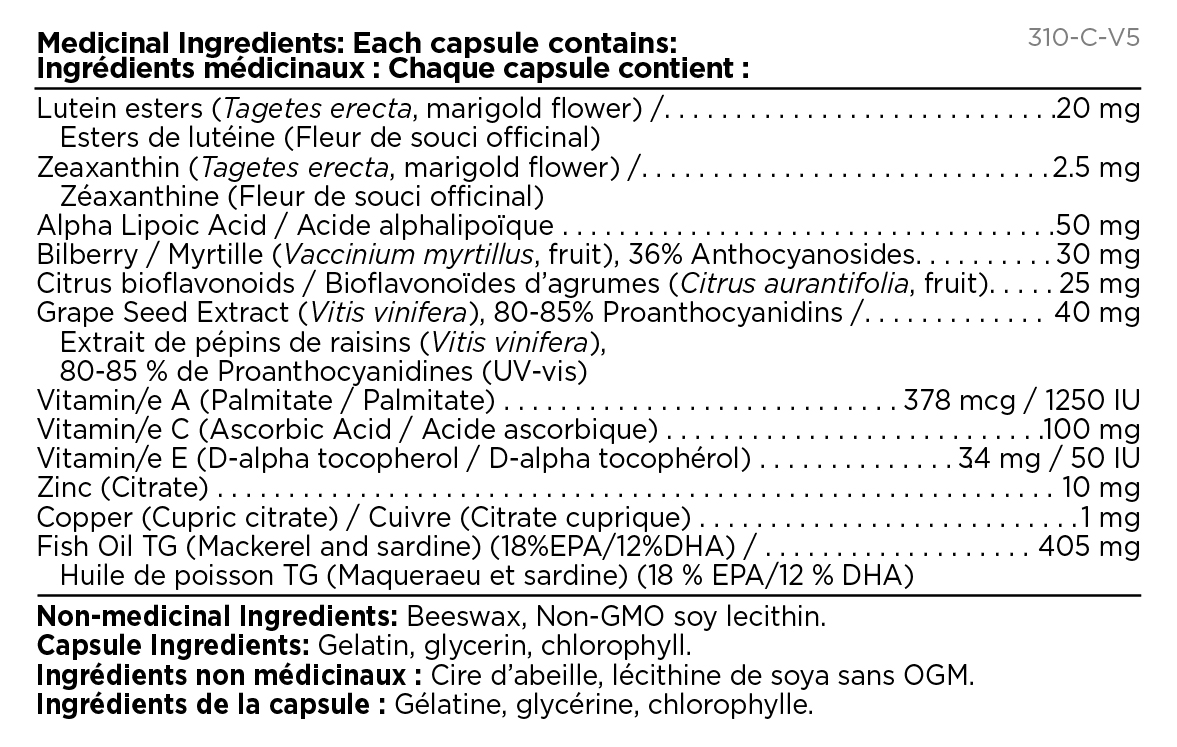 Caution: Consult a health care practitioner prior to use if you are pregnant or breastfeeding.